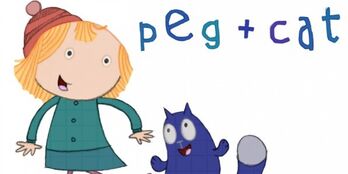 Welcome!
I'm Peg and this is Cat! Together, we solve really big problems! You can edit anything on our wiki or take a look at any of our pages! If you need to solve a problem on any page, go for it, but be aware of the Wiki's rules while doing so.
What is Peg Plus Cat?
An animated preschool series that follows an adorable spirited little girl, Peg, and her sidekick, Cat, as they encounter unexpected problems that require fun and creative solutions.